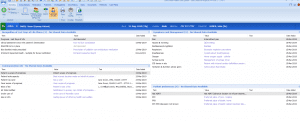 I am pleased to inform you that the changes to the GP Version of the  Last Days of Life Template codes as detailed in the 27th June newsfeed have now been changed.
An illustration of the changes made can be found here. 
What happens now?
East GP Practices
Communications were sent out from the CCG on 2nd July detailing how to change the 2 codes within the imported template. If your practice has not downloaded the original template and you would like the revised version to be sent to you for importing, please contact  Annamarie.ratcliffe@eolp.org.uk
South & Vale Royal GP Practices 
The revised template will be circulated by the CCG week commencing 8th July for you to import.
Please note: these changes do not affect the hospice or community versions of the template. However the Last Days of Life Summary View will need to be changed for CCICP and for ECNHST based upon the following guidance . We are therefore liaising with the EMIS team for both organisations to facilitate this change.