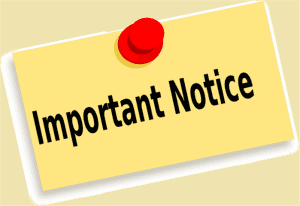 IMPORTANT NOTICE- Action Required
Following on from the launch of the Last Days of Life Template on 3rd June 2019, we have been advised that two read codes used in two areas of the GP version of the template require revision.
East GP Practices
In order to expedite this change swiftly we require practices to edit the two codes detailed below within their imported templates, following the 'how to guide' on EPAIGE (click here) to assist with this. This will save importing a new template with the risk of two versions being in use.
South & Vale Royal GP Practices
As we have been informed that the original template has not yet been circulated we are working with local EMIS support teams to make the necessary changes to the master templates and to the last days of life summary view. Once this is done we will communicate this to you via this EPAIGE news feed and the amended template will be sent out to Practices via the CCG.
For your information the code changes  are
• Current code EMISNQD014 (DNACPR form in place) to be changed to 1R10 (Not for attempted CPR)
The current code relates to a DNACPR form, not the decision, which is most commonly coded by GP's in EPaCCS.
• Current code 94G (Verification of Expected Death) to be changed to 2JL (Imminent Expected Death)
The clinical group designing the template felt code 94G is used to signify the patient is suitable for nurse verification. However, concerns have now been raised that this code would normally be used after death to say that verification has taken place. Speaking with EMIS the most suitable alternative code that could replace this is 2JL- Imminent Expected Death.
We thank you for your swift action and continuing support to make this template a valuable resource for all health care professional dealing with end of life.
Should you have any further questions about changing the readcodes within the EMIS template then please contact your local EMIS support team for advice and guidance. For all other queries please contact The End of Life Partnership on 01270 758120 asking for Annamarie Ratcliffe.