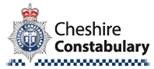 Taken from email dated 27/03/2020
The new Covid-19 legislation which now makes it easier for doctors to issue MCCDs;
A MCCD is acceptable as long as:
1. The patient has been seen by A medical practitioner in the last 28 days OR after
death
2. The certifying Dr can give a CoD to the best of their knowledge and belief (based on
the information available to them).
Also permitted:
• Video-link consultations now count as seeing the patient (NB video link cannot be
used if viewing the body AFTER death).
• The certifying / issuing Dr does not need to have been the same Dr that saw the
deceased in the last 28 days OR after death.
If any GP requires advice from the Coroner's Officers, please drop us an email at
Coroners@cheshire.pnn.police.uk  with a contact number and we will call you straight
back. (We are working remotely and we still have some telephony issues).
Hopefully this will help to ease the pressures on your service as well as ours, during this
difficult time.
Senior Coroner's Officer
Coroner's Officers Dept
East Annexe, Town Hall
Sankey Street
Warrington, WA1 1UH
Also see:
Chief Coroners Guidelines Covid-19