The new "Last Days of Life EMIS Template" is due to be launched across Eastern Cheshire, South Cheshire & Vale Royal on 3rd June 2019.
The template has been created by local GP's , District Nurses and Specialist Palliative Care Teams in response to locally identified needs;
– To save time, reduce bureaucracy and duplication
– To provide "accountable and defensible" documentation to support last days of life decision making
– To coordinate last days of life care across services without the need for lengthy paperwork
– To share key information electronically using read codes already being used for palliative and end of life care i.e. within EPaCCS
How do I get to the template?
General Practice: The new template has been emailed to GP's via the CCG's for easy importing into Practice EMIS systems.
District Nurses & Macmillan Teams- CCICP and ECNHST will be ensuring that the template is available within your template library by 3rd June.
St Luke's & East Cheshire Hospices – Tracey Blakeley and Mike Drew are leading this
Five GP Mandatory Fields
From the 3rd June onwards District Nurses will be prompting GP's to complete the first 5 fields of the template at the point a person is recognised as likely to be entering their final days and hours of life.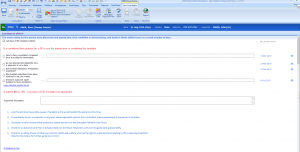 NB: There is no duplication of effort – codes already in EMIS or EPACCS will be pulled through for you.
They will be able to see that these fields have been completed by using the newly configured last days of life summary view within the District Nurse EMIS system (screenshot below).
The hope is to reduce unnecessary paperwork where we can whilst still having auditable and accountable documentation. For example we are working with District Nurses to change local policy around Nurse Verification of Expected Death and the need for separate paperwork. We will keep you informed of progress with this.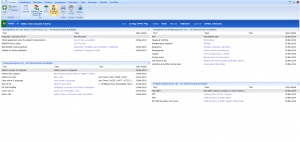 A 'how to guide' has also been attached to this email for GP Practices that also wish to configure the last days summary view for their own use.
A key messages poster has been developed to give more information about the launch
If you have any difficulties or questions please contact Annamarie Ratcliffe on 01270 758120 or speak to your local Hospice or Specialist Palliative Care Team for further advice and support.